Visit Jaipur – The Colourful City in Rajasthan
The pink city of India- Jaipur has always been dear to tourists and locals alike welcoming all with the slogan "Padharo Maro Desh". The call of "Padharo Mare Desh" or please visit our place drives people from across the country and abroad to visit the city all alike. The magnificent palaces, amazing forts and mesmerizing lakes and views- people just keep on pondering over where to go and what to do when they are in Jaipur, so we have made it a bit easier for them by providing them 7 must visit places for tourists in Jaipur.
The City Palace: – Noted for its Architecture, Handicrafts and History, the City Palace is the naturally one of the top places which people visit during their visit to Jaipur. Situated in the heart of old Jaipur, this one is the perfect blend of culture and heritage. This seven storeyed building has a blend of Mughal as well as well as Rajput architecture. The city palace is a palace complex which also includes Chandra Mahal and Mubarak Mahal. The Chandra Mahal also houses a museum which displays various items of historical importance. The complex also includes the famous Govind ji Temple of Lord Krishna which adds to the glory of the City Palace area.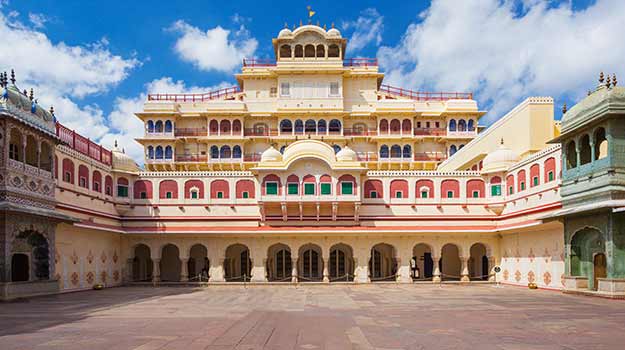 Amer Fort or Amber Fort:- This fort is again a very prominent Fort of Jaipur and located just 11 km from Jaipur. The red sandstone made fort has wonderful views and it's reflection in the adjoining Maotha lake is a priceless sight. This beauty is again a mixture of Hindu and Mughal architecture and the shooting of recently released film Bajirao Mastani in the fort has garnered more tourists towards the fort. The aura of the Fort in the evening lights leaves everyone speechless. Amer initially served as the capital of Rajasthan before Jaipur. The Fort has an interesting 52 minute light and sound show that showcases the glory of Rajasthan.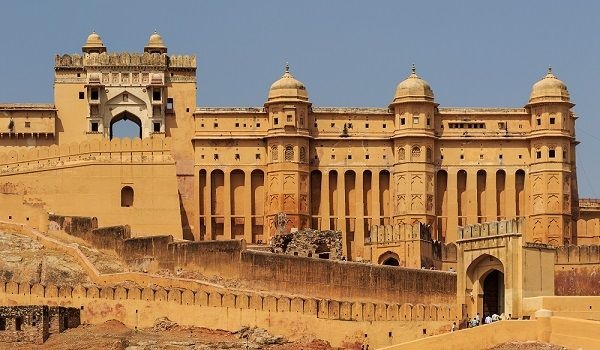 Jantar Mantar observatory of Jaipur:- this is also a very old tourism point which is very famous. Built in the eighteenth century by King Kai Singh II, it is the world's largest astronomical observatory. The geometric devices present here are still correct and show almost exactly time as that of mechanical clocks. The Jantar Mantar fills you with the grandeur of the King with his key area of interest-architecture.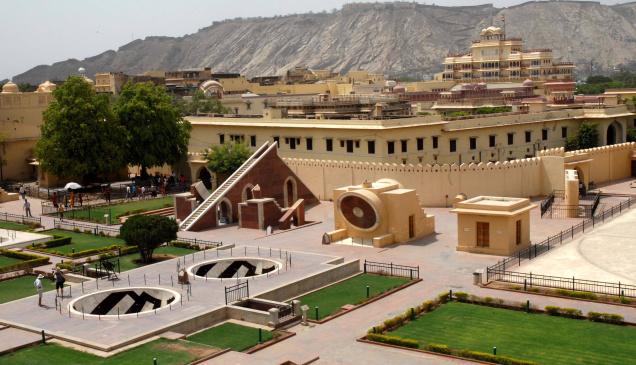 Nahargarh Fort: – Situated at around 700 meters on the Aravalli Hills, this fort is one of the best places for outstanding sunset views. Nahargarh means "abode of tigers" named after Rathore Nahar Singh. Off late, the construction of glass palace and a wax museum has added much to the glory of this Fort. Like other forts, this one is also lit up beautifully in the evening and the views are just so amazing. It is also a favourite picnic spot and it has a huge eatery on its top which allows people to munch their favourite food alongside majestic views of the surroundings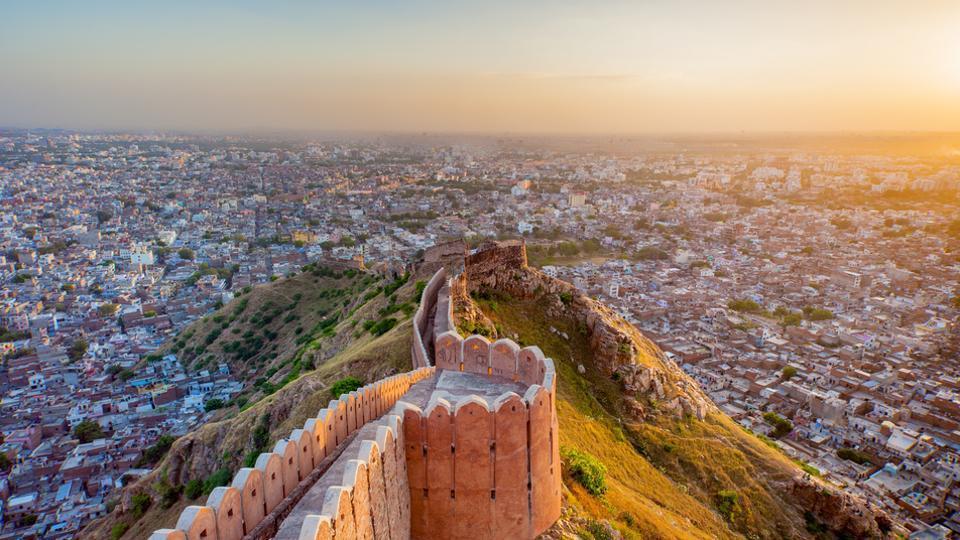 Hawa Mahal: – This red and pink sandstone marvel designed like the crown of Lord Krishna is a showpiece of the glorious Rajputana clan. Located at 6 kms from Jaipur, this "palace of winds" has 953 small windows or "jharokhas" spread across five storeys and which have an intricate latticework. These windows were designed for the women of royal family, so that they could have a view of the city life without being visible to the general public. The glassworks and design will simply grip your mind.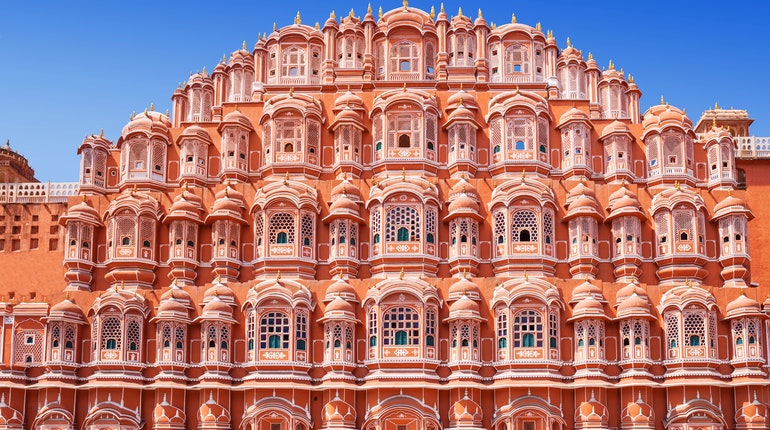 Jal Mahal: – Jaipur is special not just because of its magnificent forts and palaces on land but also because of some 'in- water' palaces and the Jal Mahal of Jaipur is one such location. Situated in the middle of the Man Sagar Lake, this light sand coloured palace is probably the most serene tourist spot in Jaipur. Located very near to Amer Fort, this palace is ideal for nature lovers and it also provides excellent bird watching location for exotic birds like grey herons, bee eaters and white browed wagtails. When you are done with the magnificent hallways and your bird seeing experience and hunger starts lingering on your mind, you can just slip to nearby street market or " chowpatty" where you can have mouth watering food and enjoy them while having at the Jal Mahal.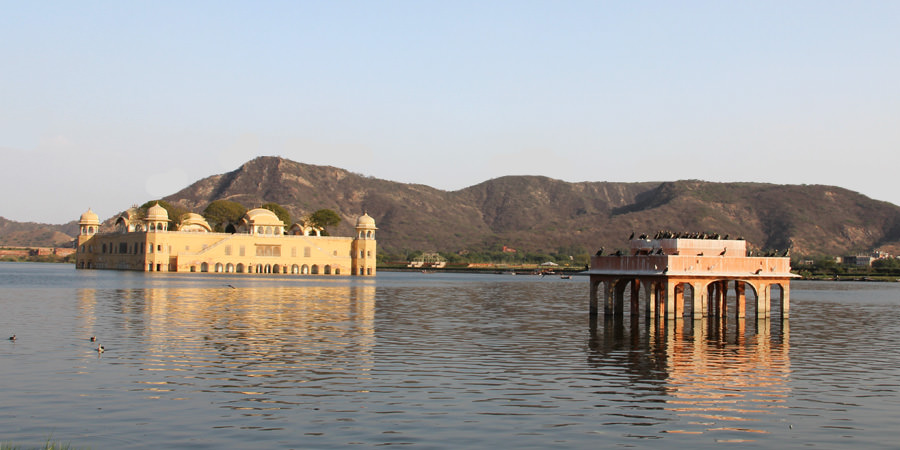 Jaigarh Fort: – Located at 15 kms from Jaipur, this Fort attracts tourists with a different taste along with normal tourists. It is more frequented by nature lovers and people who want some solitude and views of the city from a distant location. This palace is located high above Jaipur and provides cool view of the city. The fort is well known for its military museum and excellent water harvesting system. Being a military fort, it has a huge display of awards and other war amenities out of which the huge canon " Jaivana' is a major tourist attraction. The water supply system consists of many channels for rainwater harvesting and they are a display of skilled engineering work. There are numerous underground tanks as well which would keep the Fort water supply running for many days. This helped the soldiers to sustain the wars for longer periods.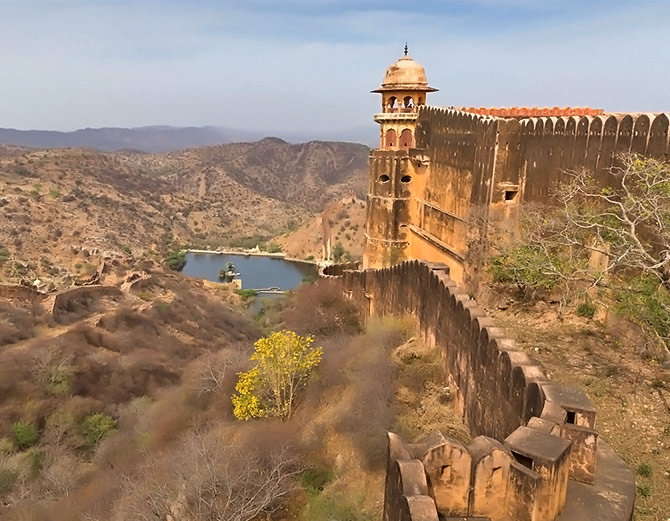 Jaipur is a happenings city as it is the capital of Rajasthan. We have listed just 7 major tourist attractions that Jaipur has to offer but the place is so happening that every fort and lake has a history and adventure of its own. Each spot has its own special point of interest which attracts a set of tourists. However, these seven spots cannot be missed by anyone and they are the icing in the cake of Jaipur. Jaipur is well connected with other parts of India via rail, road and airways and it has huge range of hotels which can suit all pocket sizes. Go ahead for your trip and do let us know about your stay in the Pink city. Just remember that